In RiverBend, we wanted to provide a safari destination with the comforts of home and the luxury of choice.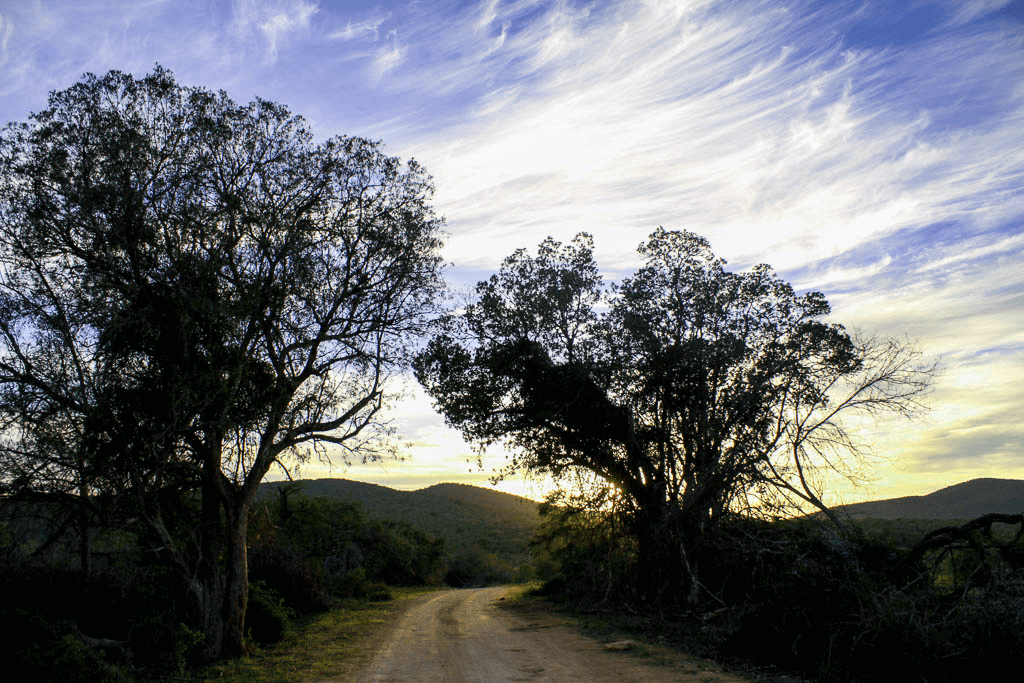 Malcolm and Andrea Rutherford purchased the farm Wolwekop in 1997 and opened RiverBend Lodge on the footprint of the original farmhouse and its outbuildings.
Initially, outside the boundaries of the Park, Andrea directed the construction of the Lodge buildings and oversaw the detail of décor and the gardens. She appointed staff who were largely unemployed and who had had little, or no, exposure to the hospitality industry and in so doing created a number of jobs in the area. This strategy has paid dividends and many of the staff today are from the ranks of those originally employed when the lodge opened in 1999.
Shortly after opening they were approached by the SANParks to add their property to the Greater Addo Elephant Park initiative and ended up donating the land to SANParks in return for a long term operating concession on the private 14 000 ha, Big 5, Nyathi section of the Addo Elephant National Park. In 2002 the Lodge was incorporated into the Greater Addo Elephant National Park and became the sole concession holder on the 14 000 ha Nyathi section.
RiverBend Lodge now operates as Malcolm and Andrea's vision of establishing a world-class destination that can make a difference in the world of conservation and to the tourism landscape in South Africa.
In 1919 the South African Government undertook a major offensive to eradicate the largest of just four small populations of elephants left in the country. The Addo population of about 200 elephants were mercilessly culled until there were only 16 left. Interest groups lobbied against this extermination and in 1931 the Government proclaimed the Addo Elephant National Park measuring 2 270ha.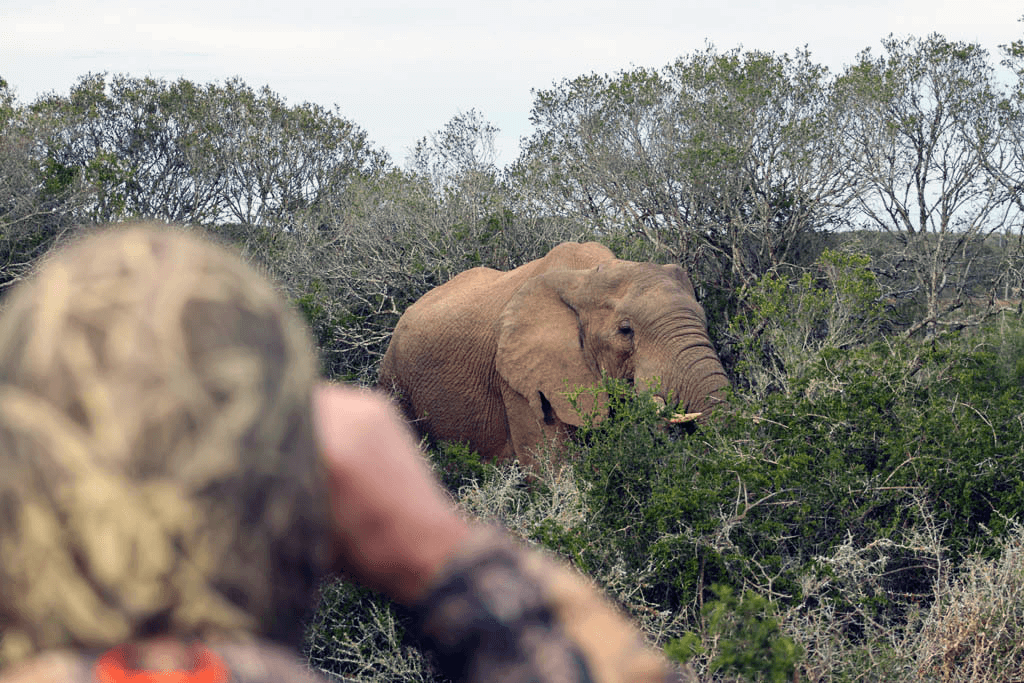 It was only in 1954 that 22 elephants were successfully contained in a properly fenced park. The fencing was an innovative combination of lift cables and railway sleepers constructed by warden Graham Armstrong after whom the style of fencing, which is still in use today, is named. Today the park stands at over 176 000ha and the elephant population numbers well over 450 elephants. Addo Elephant National Park today houses one of the densest populations of elephants on this planet, which makes it a highly successful conservation story.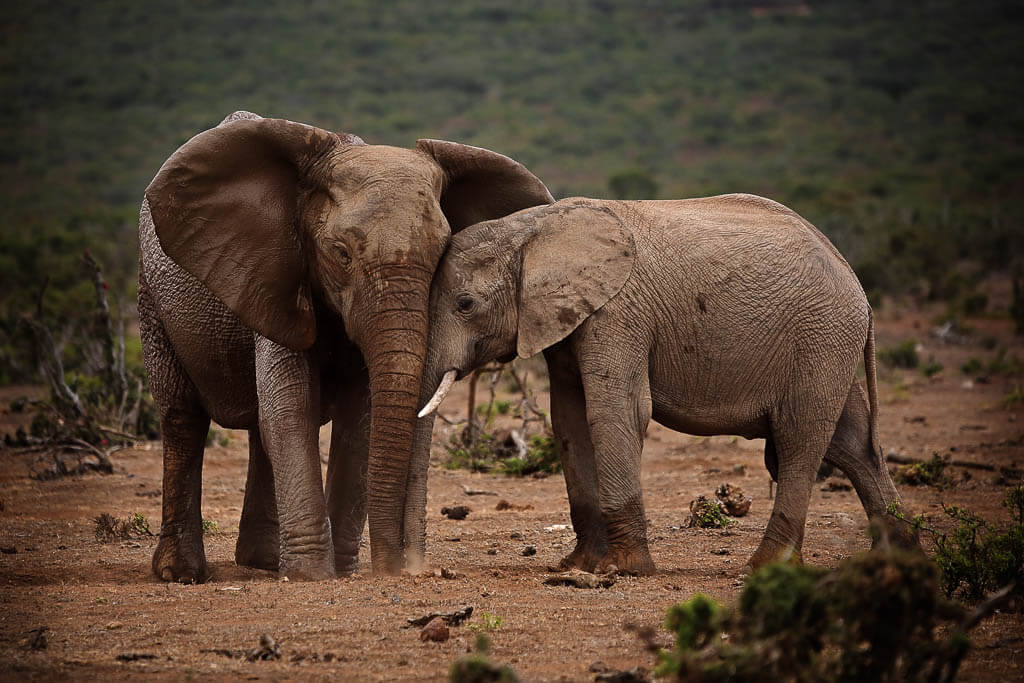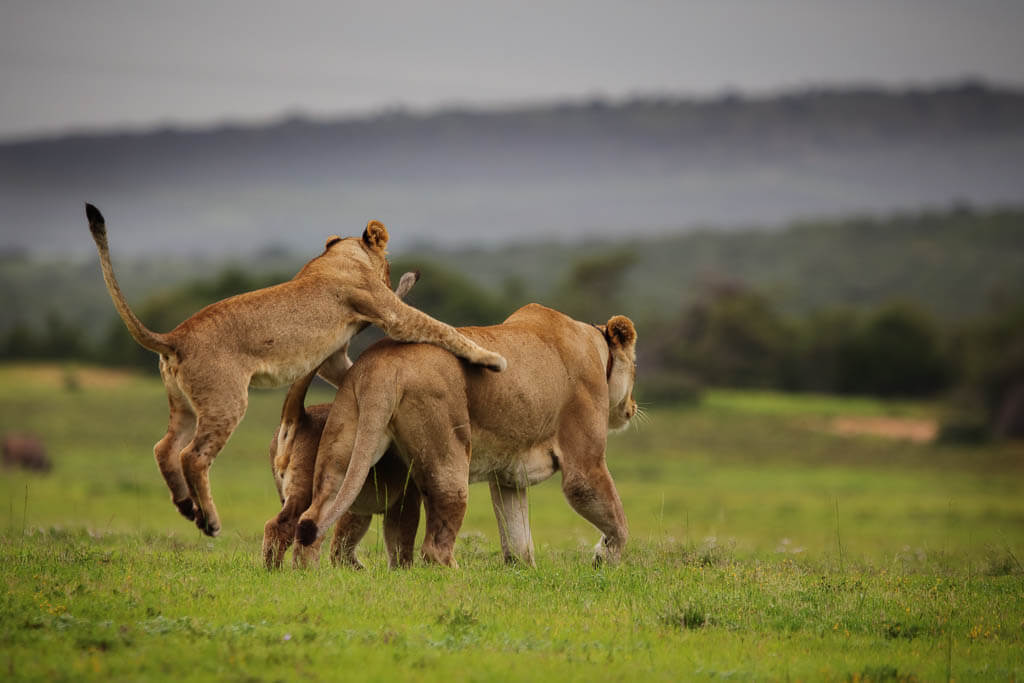 Addo Elephant National Park is the only park in the world that offers visitors the "Big 7" experience, combining the traditional African "Big 5" (lion, elephant, leopard, rhino and buffalo) with marine whales and great white sharks. The National Park incorporates five of South Africa's terrestrial biomes. This diversity encourages a variety of birdlife, allowing for one of the richest bird kingdoms in the world. Here guests can view a bird list that covers Blue Cranes in the open areas to the elusive Narina Trogon in the montane forest areas.
In response to the growing elephant population, 2002 saw the need to expand the area in which these megaherbivores roam. SANParks established the Nyathi Concession Area – a private concession area of approximately 17 000ha, occupied by RiverBend Lodge, and a new era emerged for the region.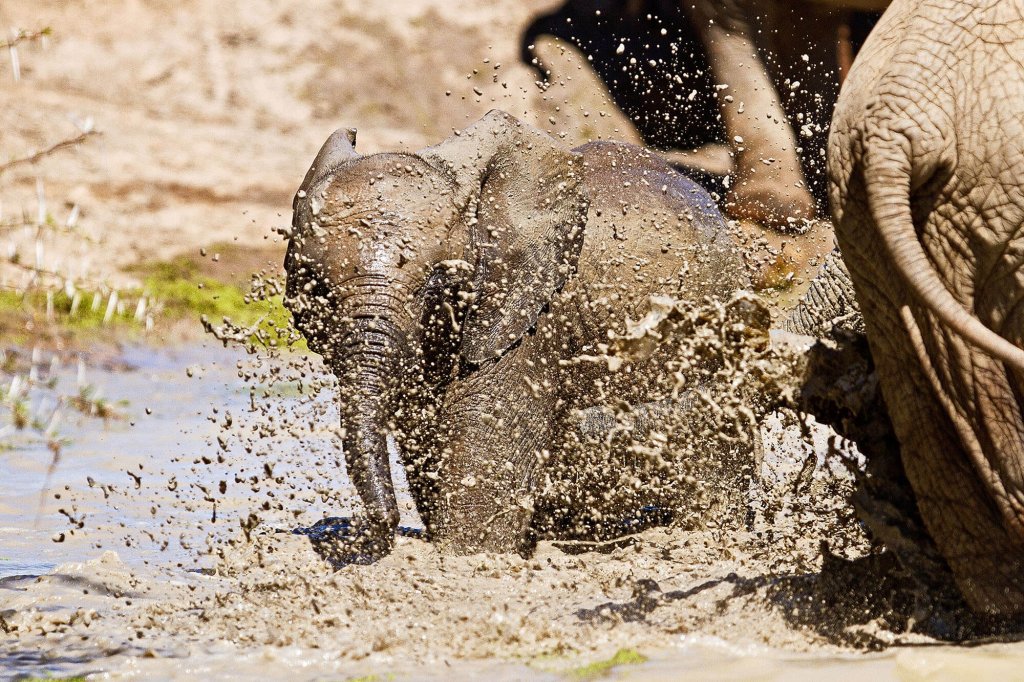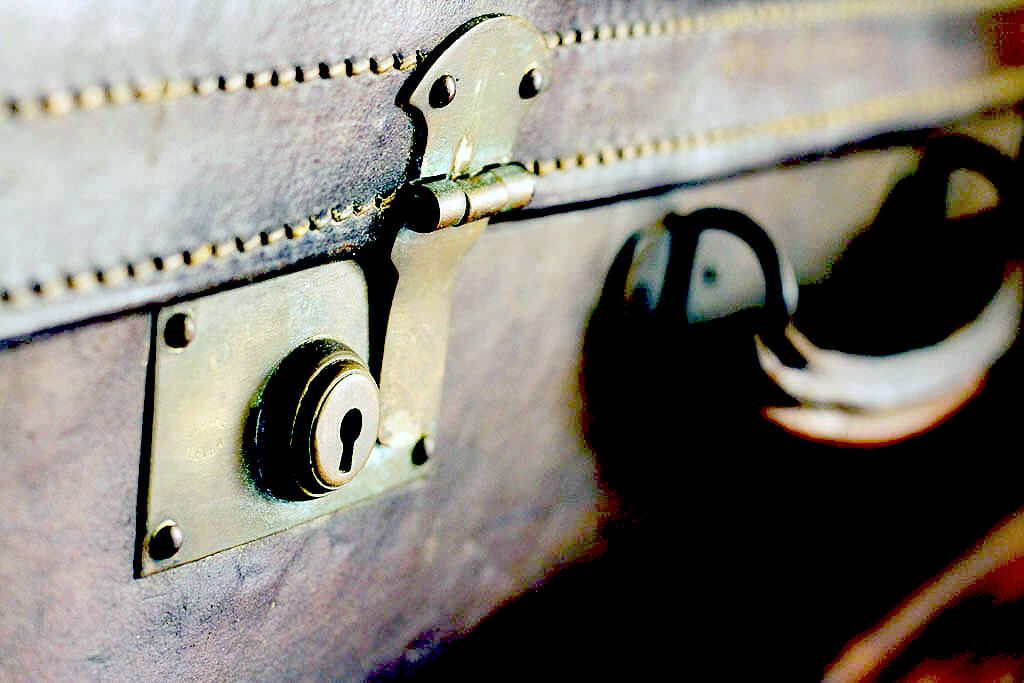 Why RiverBend
Experienced Guidance
Custom Itineraries
Personalised Service
Fantastic Experience River Bend Lodge is a fantastic premium experience. The game accommodations and food were fantastic, the staff were friendly, knowledgeable and experienced. I can't speak highly enough of the whole experience from the welcome to the goodbye. The guides know the park and are able to deliver on the wide variety of flora and fauna to be found there. The kitchen staff are very accommodating and were able to cater for all our needs. Can't wait to go back.
Riverbend better than ever! This was our 4th visit to the Riverbend over the last 15 years and it's just charming and wonderful. Debbie and her team work so hard to look after you. We stayed in peppergrove for first time and loved the space and views. Moses was great and Ryan stepped into some big shoes to guide us perfectly with wonderful enthusiasm and knowledge. Think you guessed it - we will be returning!
Onvergetelijke ervaring Onbeschrijfelijk mooie ressort met mooi aangelegde tuin. temidden van het Addo Elephant park. Staff en gids super vriendelijk en behulpzaam. Verblijf in een luxueuze, mooi ingerichte lodge. Eten, drank en bediening is een ster waard. Een onvergetelijke 2 dagen. We zullen met heimwee aan jullie terugdenken. Hartelijk dank. 👍👍🍀 Armand & Bernadette
A good base and private lodge for Addo Elephant National Park. A fabulous lodge in Addo Elephant National Park. Spacious and luxurious accommodation with a large bath, separate shower, even an outdoor shower. We were in cottage 2 but our friends were in 1 which included a private outdoor pool. There is also a good sized communal outdoor pool. The game drives were good, and our driver Ryan was excellent, although quite new to this area was still very knowledgeable of the park and was good at spotting the animals. Saw lots of elephants of course. To food was nice and well presented. Would definitely go back again.
Absolute luxury and great staff This lodge is absolutely stunning. The staff and management are attentive and seem to anticipate what you need. For example we arrived with a slow puncture and Debbie (mahager) quickly arranged for the internal maintenance staff to fix it. Our guide, Ryan, was really good and we had great game sightings. The weather was a bit cool, but the fireplaces were lit and inside the rooms and lodge were cosy and comfortable. We took the all inclusive package and enjoyed three magnificent meals with high tea and good wines. I highly recommend this lodge for luxury and comfort
BEST experience in South Africa We visited them in September for our honeymoon. Honestly this was the BEST lodge I've ever stayed at. We were welcomed by everyone upon arrival. Staff there is very very very friendly. Restaurant food and service is amazing, safari tour guides Leo and Ryan were very knowledgeable, super friendly and professional. They have a private area for the tour so you will not disturbed by other tourists and can fully enjoy the real safari. I also loved how they respect the boundaries between animals. We stayed in South Africa almost a month and the safari part was the best part of our trip. If you are thinking of visiting there, this is absolutely worth it!!!!! 200% recommend!!!!
Beautiful lodge We travelled as a family of six and stayed in the 3 bedroom lodge. We booked all inclusive and that came with a private chef and wait staff plus 2 game drives per day. The chef was excellent and prepared us delicious breakfasts, lunches and dinner as well as home cooked snacks. The lodge had a large fenced garden and private pool with plenty of outdoor seating. We came in winter so never got use of the pool but I'm sure it would be a real treat in the summer. We saw zebra, antelopes and baboons from the lodge. After our afternoon game drives, we came home to a camp fire and drinks. It was such a lovely experience. Our game driver - Leo - was excellent. Really passionate about the animals and super engaging. We travelled with 2 young kids - 9 and 12 - and he went out of his way to keep them involved including showing them how to track which animals had recently been there and stopping the car to pick up bones to show them closer. We saw plenty of elephants, buffalo, rhino, warthog, various antelope, zebra, baboons and velvet monkeys. Plus jackal, meerkats and more. Unfortunately we weren't lucky enough to see the Lions as there are only 3 in the park. The lodge has a back up generator so loadshedding wasn't really noticed.
Magic peaceful stay at Addo Elephant We spent 2 nights in the wonderful lodge with the pepper Grove House at our complete disposal. We were incredibly pampered by the whole staff and enjoyed 2 superb dinners (one of them a lovely braai under the stars and the other in the elegant lounge with a big warm fireplace) and 2 superb breakfasts. The building and location are just perfect and the 2 games we enjoyed with Leo were the most interesting and the ones in which we learnt more about animals and Nature among all the ones we enjoyed during our trip. Next time will bring him with us to the Kruger! 😉 A 5 stars without any doubt in all aspects...would love to come back!
bonedetectives
26/08/2023
Wonderful friendly lodge with great food, facilities and game viewing. This was another repeat visit for us to River Bend Lodge. We can't quite remember whether it is now five or six visits - but that alone should tell you enough! As ever, it did not disappoint. All the staff are so friendly, welcoming and helpful. The rooms are all lovely and all have great views of the reserve. Food and wine was, as always excellent, and served with a smile. Game drives are a highlight here in the magnificent Addo national park and River Bend always feels that little bit special being on its own concession away from the crowds. Our guides were friendly and knowledgeable and took great care of us at all times. In short, it is difficult to fault River Bend - we will almost certainly return !