Caramelized or charred
No matter your cuisine preference, our Chefs strive to delight your tastebuds and feed your food fantasy on your culinary journey with us.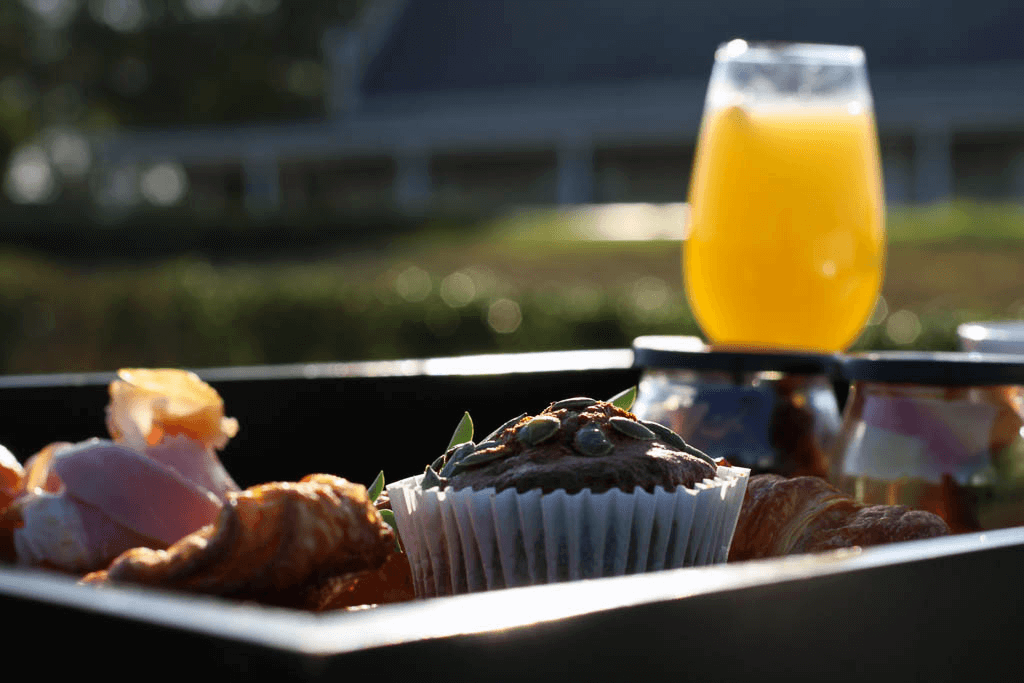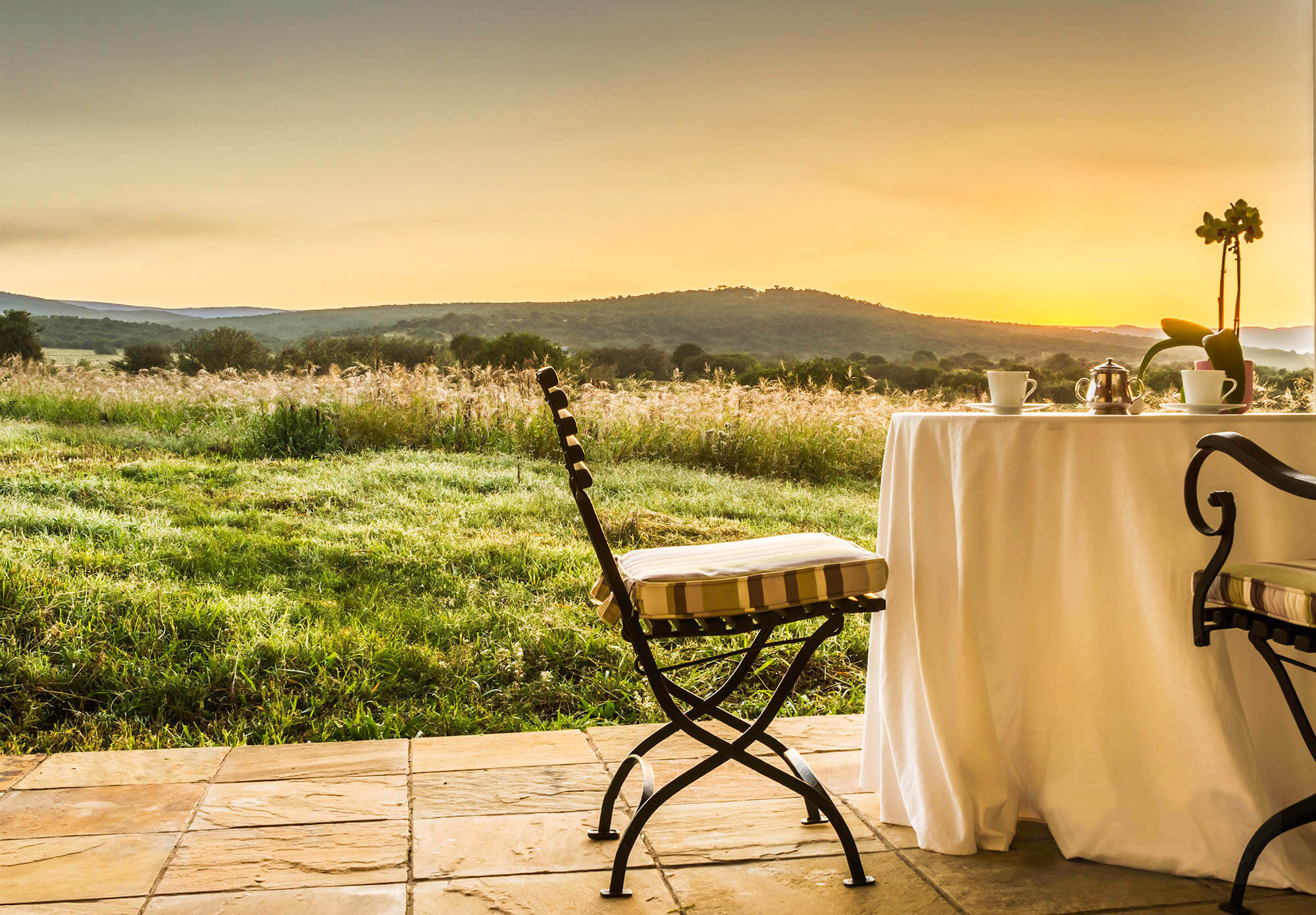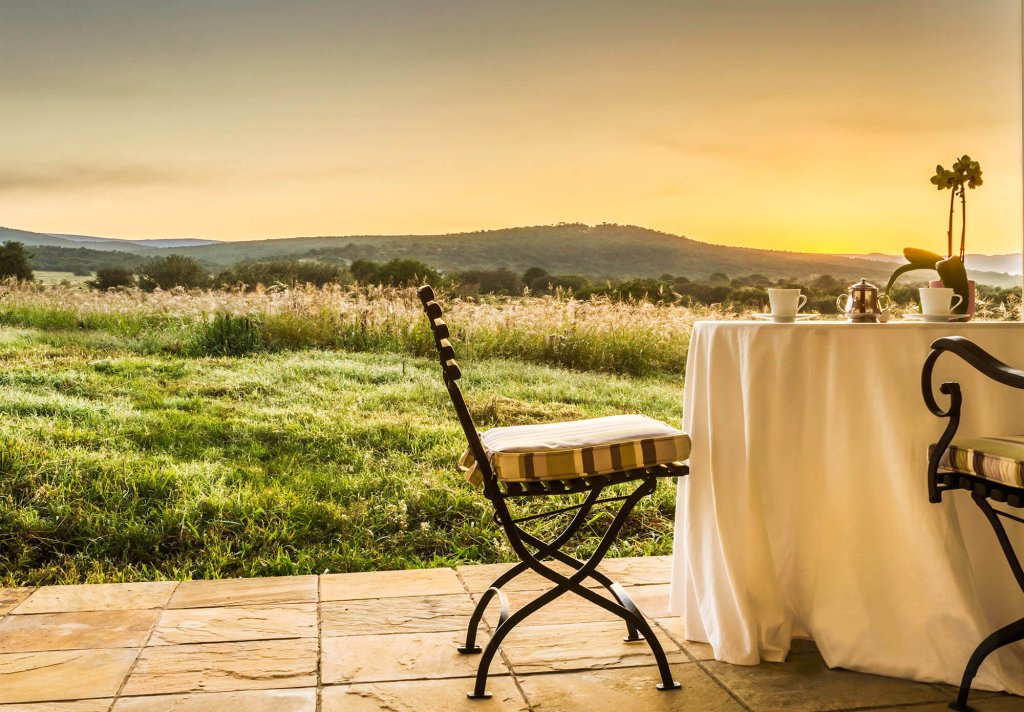 Sensational setting
Whether you enjoy dining by a cosy fire, indoors under a chandelier, watching the sunset or in the privacy of your luxury suite gazing out onto the beautiful Eastern Cape bush, we have the perfect setting for you to enjoy your meal.
Options abound
We aspire to offer French cooking with a modern contemporary twist. Our cuisine will always provide you with options to choose from. Experience the flavours of classics served with our handpicked wines from around the country. A meal at RiverBend is a culinary experience.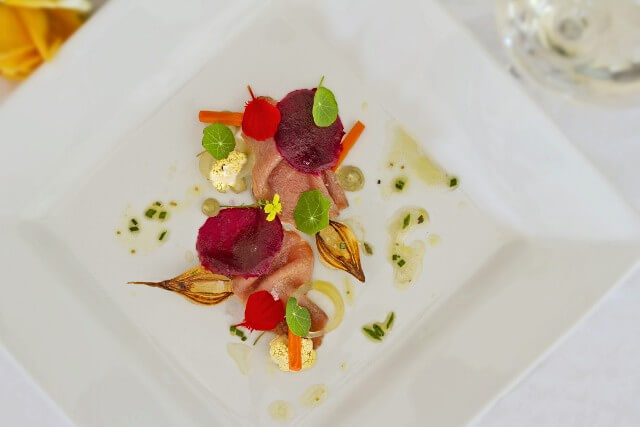 Fantastic Experience River Bend Lodge is a fantastic premium experience. The game accommodations and food were fantastic, the staff were friendly, knowledgeable and experienced. I can't speak highly enough of the whole experience from the welcome to the goodbye. The guides know the park and are able to deliver on the wide variety of flora and fauna to be found there. The kitchen staff are very accommodating and were able to cater for all our needs. Can't wait to go back.
Riverbend better than ever! This was our 4th visit to the Riverbend over the last 15 years and it's just charming and wonderful. Debbie and her team work so hard to look after you. We stayed in peppergrove for first time and loved the space and views. Moses was great and Ryan stepped into some big shoes to guide us perfectly with wonderful enthusiasm and knowledge. Think you guessed it - we will be returning!
Onvergetelijke ervaring Onbeschrijfelijk mooie ressort met mooi aangelegde tuin. temidden van het Addo Elephant park. Staff en gids super vriendelijk en behulpzaam. Verblijf in een luxueuze, mooi ingerichte lodge. Eten, drank en bediening is een ster waard. Een onvergetelijke 2 dagen. We zullen met heimwee aan jullie terugdenken. Hartelijk dank. 👍👍🍀 Armand & Bernadette
A good base and private lodge for Addo Elephant National Park. A fabulous lodge in Addo Elephant National Park. Spacious and luxurious accommodation with a large bath, separate shower, even an outdoor shower. We were in cottage 2 but our friends were in 1 which included a private outdoor pool. There is also a good sized communal outdoor pool. The game drives were good, and our driver Ryan was excellent, although quite new to this area was still very knowledgeable of the park and was good at spotting the animals. Saw lots of elephants of course. To food was nice and well presented. Would definitely go back again.
Absolute luxury and great staff This lodge is absolutely stunning. The staff and management are attentive and seem to anticipate what you need. For example we arrived with a slow puncture and Debbie (mahager) quickly arranged for the internal maintenance staff to fix it. Our guide, Ryan, was really good and we had great game sightings. The weather was a bit cool, but the fireplaces were lit and inside the rooms and lodge were cosy and comfortable. We took the all inclusive package and enjoyed three magnificent meals with high tea and good wines. I highly recommend this lodge for luxury and comfort
BEST experience in South Africa We visited them in September for our honeymoon. Honestly this was the BEST lodge I've ever stayed at. We were welcomed by everyone upon arrival. Staff there is very very very friendly. Restaurant food and service is amazing, safari tour guides Leo and Ryan were very knowledgeable, super friendly and professional. They have a private area for the tour so you will not disturbed by other tourists and can fully enjoy the real safari. I also loved how they respect the boundaries between animals. We stayed in South Africa almost a month and the safari part was the best part of our trip. If you are thinking of visiting there, this is absolutely worth it!!!!! 200% recommend!!!!
Beautiful lodge We travelled as a family of six and stayed in the 3 bedroom lodge. We booked all inclusive and that came with a private chef and wait staff plus 2 game drives per day. The chef was excellent and prepared us delicious breakfasts, lunches and dinner as well as home cooked snacks. The lodge had a large fenced garden and private pool with plenty of outdoor seating. We came in winter so never got use of the pool but I'm sure it would be a real treat in the summer. We saw zebra, antelopes and baboons from the lodge. After our afternoon game drives, we came home to a camp fire and drinks. It was such a lovely experience. Our game driver - Leo - was excellent. Really passionate about the animals and super engaging. We travelled with 2 young kids - 9 and 12 - and he went out of his way to keep them involved including showing them how to track which animals had recently been there and stopping the car to pick up bones to show them closer. We saw plenty of elephants, buffalo, rhino, warthog, various antelope, zebra, baboons and velvet monkeys. Plus jackal, meerkats and more. Unfortunately we weren't lucky enough to see the Lions as there are only 3 in the park. The lodge has a back up generator so loadshedding wasn't really noticed.
Magic peaceful stay at Addo Elephant We spent 2 nights in the wonderful lodge with the pepper Grove House at our complete disposal. We were incredibly pampered by the whole staff and enjoyed 2 superb dinners (one of them a lovely braai under the stars and the other in the elegant lounge with a big warm fireplace) and 2 superb breakfasts. The building and location are just perfect and the 2 games we enjoyed with Leo were the most interesting and the ones in which we learnt more about animals and Nature among all the ones we enjoyed during our trip. Next time will bring him with us to the Kruger! 😉 A 5 stars without any doubt in all aspects...would love to come back!
bonedetectives
26/08/2023
Wonderful friendly lodge with great food, facilities and game viewing. This was another repeat visit for us to River Bend Lodge. We can't quite remember whether it is now five or six visits - but that alone should tell you enough! As ever, it did not disappoint. All the staff are so friendly, welcoming and helpful. The rooms are all lovely and all have great views of the reserve. Food and wine was, as always excellent, and served with a smile. Game drives are a highlight here in the magnificent Addo national park and River Bend always feels that little bit special being on its own concession away from the crowds. Our guides were friendly and knowledgeable and took great care of us at all times. In short, it is difficult to fault River Bend - we will almost certainly return !