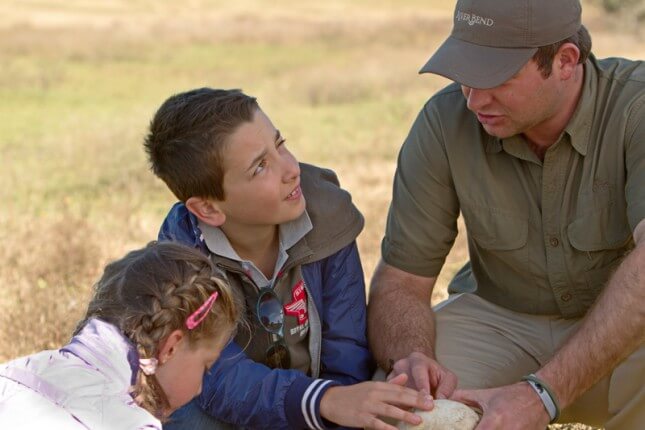 Loads of 'little people' activities
All children are welcome and special care is taken to ensure that all members of the family can have a truly memorable experience. There are a variety of activities to keep them occupied and give the adults a vacation breather. Ask about our mobile playrooms, mini-rangers programme or Baking-with-the-Chef to make sure the children have an incredible vacation too.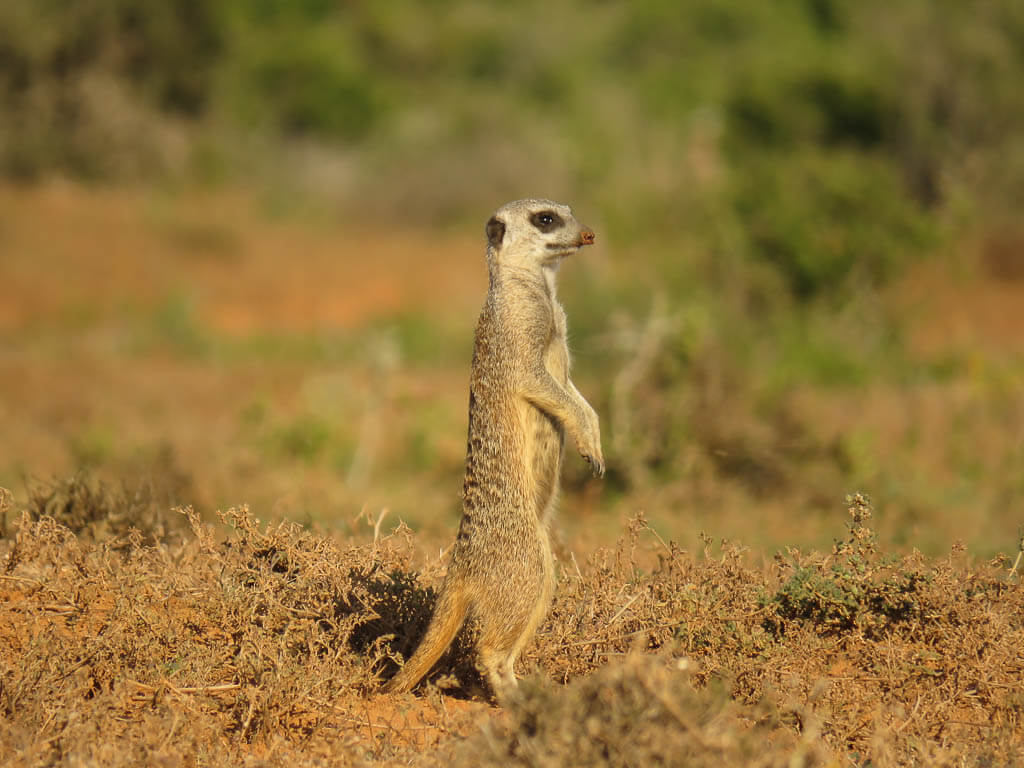 Kiddies Menu
Children often enjoy a different take on food. With us, we have a kiddie-friendly menu for the little ones with age-appropriate food to keep them fed and having fun.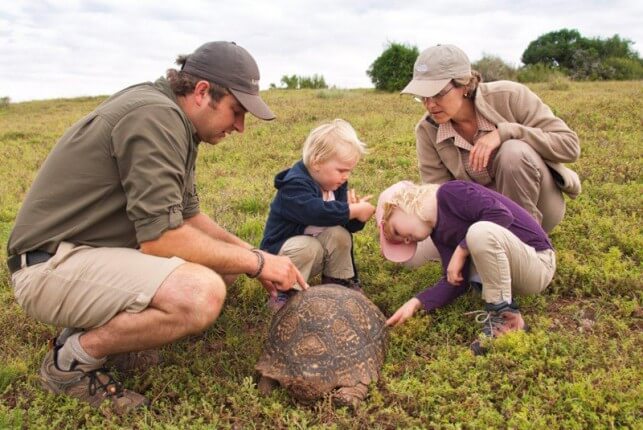 Babysitting
Parents also need a break every now and then. If your children decide not to join you on a game drive or for dinner, RiverBend Lodge has trained childminders to take care of them while you relax and enjoy your experience.
AWESOME STAY From the moment we arrived till the moment we left we were treated like royalty The Room was beautifully decorated and had all amenities required The food was delicious The game drives by Darlington were absolutely awesome , sharing so many facts with enthusiasm and really went the extra mile to show us the wild life & terrain both day & night This resort is definitely an awesome experience a recommended stay

Highly recommended, especially for birders I had the most wonderful time staying at River Bend. The lodge is situated on a private concession to Addo national park. Even though I was there during the worst drought since over 100 hundred years, I was baffled by the amazing abundance of wildlife, especially birds. In five days I saw no less than 85 birdspecies! This was made possible by the absolutely amazing guide, Chris. His knowledge about wildlife is astounding. He is passionate about what he does and it shows. He does everything he can to make the gamedrives even more impressive and fun than they already are. I learned and saw so much in just a few days, it was incredible. The lodge does everything to make your experience unforgettable. It is small scaled and personal. For two days I had private game drives. They could have put me in with other guests but they didn't because they want to tailor to your wishes. I was amazed. All the staff will do their utmost to tend to your every need and the approach is very personal and kind. The food was absolutely amazing. The rooms are spacious and very private. They are actually seperate cottages with beautiful views on the surrounding bush. There were zebra grazing just a few meters from my room. And behind the central lodge is a large waterhole that attracts various wildlife. The gardens are beautiful and attract many birds. I saw crowned hornbills and green wood hoopoos from just a few meters away. Amazing photo opportunities!

Outstanding! An incredible experience - we didn't want to leave!! Debbie was so organized - nothing was ever too much - she accommodated us with our every need! We were made to feel very special. The accommodation, food and staff were amazing. Game drives were BRILLIANT, our absolute highlight was a very special encounter with the elephants. The night drive was magnificent, we stopped for a star gazing treat - it truly was awesome, Chris was a super informative ranger and made every effort to give us the best experience. I can highly recommend a visit to Riverbend, you won't be disappointed! Side note - every COVID measure was taken into account, super professional!

Great escape from the mad world! We recently spent three nights at lovely Riverbend Lodge. Debbie and her team were welcoming and professional allowing us a very relaxing weekend with excellent food and comfortable accommodation. Nothing was too much trouble - dinner next to a roaring open fire and special dietary requirements attended to efficiently. Darlington (the resident guide) was top class and we were treated to some lovely sightings expertly tracked by him. Definitely a return visit for us.

Addo but better A wonderful place to stay. Relaxing and beautiful. Cottage chalets, stoeps with stunning views, large bath, outside (and inside) shower, log fires in the lodge, cosy bar, helpful and friendly staff... The game drives are superb and magical, the guides knowledgeable and passionate. The vegetarian cuisine wasn't the best and the single restaurant soundtrack may send you round the bend, but breakfast is sumptuous. I highly recommend staying here, though we couldn't have afforded it in "normal" times. (Be aware that a 7.5% park tax will be added to your bill.)

dorischristina2015
2021-05-13
Fantastic service has its price I spent two days with my husband at the lodge. The manager Debbie and her team were amazing and the rooms are very nice - especially the additional shower outside and the coffee maker. The guide we had for the safari drives war fantastic and we managed to see the pride of lions, a lot of elephants, a herd of buffaloes and two white rhinos! However, for the high price you pay for the accommodation you would expect the internet to work and also the showers in the bathroom. Both had serious problems in in our case (no access to any webpage or possibly to send/receive mails in your room). Also being charged 550 Rand for just a soup and a malva pudding for dinner I feel is excessive. I am aware of the struggles the hospitality industry is facing due to Covid and am happy to pay extra to get them back on their feed ...but expectations have to be managed (so things which are not working should be announced beforehand). Please note that the lodge is in the far Northern part of the park which for some might not seem so interesting as it has little vegetation around it. Therefore it definitely pays off to ask the manager for a day visitor pass/permit to cross the whole park.

River Bend lodge Wonderful game lodge We spend two days at River bend lodge. Absolutely amazing lodge. Our game ranger was Chris and he was amazing. He gave us so much information throughout our game drives, and truly went the extra mile. Saw lions, buffalo's and so much more. Once in a lifetime experience when lion roared right next to us. The staff was wonderful, from Debbie to the chef and cleaning staff. The rooms are 5 star, meals was fine dining with the best food prepared for us. Best 2 days ever! Would really recommend this absolutely gem ..you will not regret it.

Relaxing stay in Addo Great location within the Nyathi concession of the park surrounded by lots of wildlife. Very friendly staff and onsite dining made it a relaxing stay for us and our baby so we would gladly recommend to others! The room would have benefited from more efficient LED lighting and a low flow shower head to save water.

Perfect location great location in a concessionary area of the Addo national park. We could view wildlife from our room and from the breakfast area. Food could have been better - breakfast was a big spread but dinner was dissapointing. We could not eat the main course as the chicken was overcooked.

Very Good to Exellent We really enjoyed our stay and the peace and quiet as there were not many other guests. The game drives were brilliant and exceeded our expectations. Chris ,the Game Ranger ,is very knowledgeable and was very considerate as to our viewing of the elephants which was the main reason we were there The staff were pleasant and helpful and accommodation and the rooms were comfortable and clean .